Sam Crane
Singer, songwriter, guitarist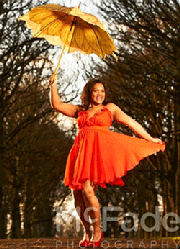 Sam Crane has a big, beautiful, soulful voice and a strong strumming acoustic guitar style. The songs she writes are from the heart and delivered with passion or fun depending on the song.
EMERGING SAM
Sam knew from an early age that she loved singing. She started writing songs when she was 14 but didn't take it seriously until about 12 years ago when workmates suggested she could sing for a living!
INSPIRED SAM
Inspired by this encouragement Sam left the day job, bought a microphone, a keyboard and a four track recording machine and started writing songs. She then put together a band to play the original songs and joined a covers band to gain experience in performing.
EXPERIENCED SAM
Sam started playing live as much as possible. She spent 18 months gigging with the covers band at weddings and holiday parks. Then spent a further 2 years singing with backing tracks in working men's clubs. She loved singing live and was a natural at interacting with the audience.
Sam then decided to learn to play the guitar so that she could dispense with the backing tracks - right on Sam, keep music live! -and accompany herself. She started gigging as a solo acoustic act in pubs and chill out rooms in night clubs, and hosted many regular open mic nights as well as going busking!
Sam went on to form Soulfire, an acoustic duo, with her partner Funky Dunc playing bass. Soulfire worked abroad for four different seasons. They had a residency in an acoustic bar in Cyprus, then spent the winter season playing in a lively ski resort in France. They then got gigs in bars, restaurants and hotels in Monaco and the south of France. Then they played on a cruise ship around Australia in the South Pacific ocean. Nice work if you can get it!
WHAT GETS SAM GOING?
Sam told me that a great soulful vocal or a cool funky groove are what really gets her going -a little too much information there Sam....oh I see, she meant that in a musical sense! She grew up listening to lot of Paul Simon and The Mamas & Papas. The first band she ever saw live was Queen and she remains a massive Queen fan. Her other musical tastes includes soul, funk, motown and 90s R&B. Her favourite artists include Randy Crawford, Beverley Knight, Beyonce, Stevie Wonder and Smokey Robinson but her all time favourite singer is Gladys Knight.
AN AUDIENCE WITH SAM CRANE
Sam currently has a show called, An Audience with Sam Crane. This is a fantastic evening where she chats to the audience, plays guitar, answers questions, plays requests and sing songs from her album, 'All Is Glorious'. It is a really fun, intimate evening with an old school cabaret vibe around candlelit tables.
Sam hopes to build up 'An Audience with Sam Crane' and take it all around the country. She also wants to record the rest of her songs that were written over the last 10 years and continue writing, recording and performing!
Sam has made 2 recordings to date, an acoustic album called All Is Glorious and an EP of studio recorded tracks with Funky Dunc from Soulfire.
Here's 2 of Sam's tracks for your aural pleasure.
I'm With You
Still In Love