Martin Blakeley has so far registered copyright of
61 art works
with Copyright House.
Martin Blakeley
Painter, Artist
I feel I am quite creative and imaginative and I have been drawing on and off since childhood, just sketches and doodles, that just gradually turned into a serious interest and about 4 years ago in 2008/2009, I enrolled on a Painting and Drawing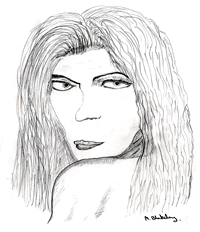 evening course at college and then my interest in painting was realized. I have painted on and off since then and I use oil or acrylics; I still draw but now tend to draw only in pen/ink. I enrolled on a Painting in Oils evening course in 2011 but only completed 2 short terms before work commitments prevented me from completing the course.
I would probably describe my style as attempted real life and abstract art. I use my imagination and the natural world as references but do like to study the work of other artists and painters and gain glimpses of inspiration from them. Peter Paul Rubens, William Morris, William Holman Hunt, Clyde Caldwell, Luis Royo and many others are among the people I would credit with influencing me in pursuit of my dream to become a painter. David Gemmell and various other fantasy writers are the reason I want to write a book. I have written some poems before but they are still in draft form and I have yet to edit/revise them. I am still gathering ideas together for a book; I would like to write a fact based book but with a fantasy theme.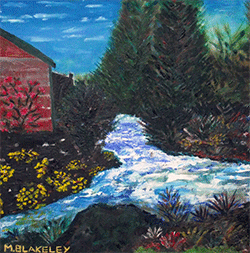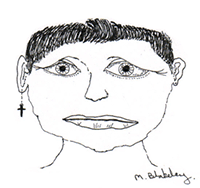 I am currently working on several paintings including a tribute to the Firefighters of 9/11 (still in sketch stages), at least 3 landscapes and some paintings for children. I am also gathering/sketching/painting out ideas for a logo for my nickname and am in the process of writing to art galleries in Yorkshire to enquire about representation.