Mark Miles has registered copyright of
6 songs
with Copyright House so far.
Mark Miles
Singer, Songwriter, Guitarist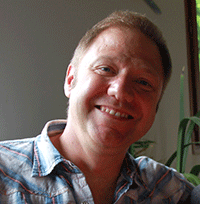 I'm a self taught musician - I've learnt from other musicians, playing in bands and just loving everything about the guitar. When I was around 14 years old I used to dream about playing guitar. I saw a band at the school talent contest do some Hawkwind covers - from then I was hooked. So I pestered my parents for a really bad cheese wire guitar and start making noises which over time became more and more musical. Over the years I learnt more about other instruments and how to put them together to make a song. Still learning something new everyday.
I have played in bands from the age of 15 and although I am not currently in one, I would like to be. So looking for offers!
I write rock/blues songs with a slightly dark edge to them. Although I am used to writing alone, I have recently started a new collaborative songwriting venture. I would very much like to find more collaborators and singers who would like to perform my songs either on their or with me. I plan to record a CD of my own songs soon. In the meantime here are some of my songs for you to listen to.
Brimstone And Lace
Mark Miles
Forevermore Remix
Mark Miles
Running Away
Mark Miles