K.K. Bodis has registered
3 copyrights
with Copyright House so far.
K.K. Bodis
Short Story Writer
'My car broke down and I had to use the bus to commute. As I was sitting on the bus, I was watching people and tried to imagine what they were doing and talking about. That's how it started.' K.K. Bodis.
I wrote short stories when I was in my twenties. I stopped writing after a few years and I have recently started writing again.
I have always liked to read. Recently I have experienced a wish to share my ideas and stories with people. There have been several writers who have had a great impact on me; however, I'm trying to find my own voice at the moment. There have been traumatic and happy experiences in my life. I would like to express pain and joy in my writing.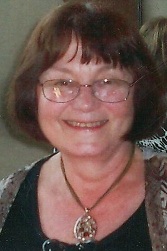 My writing is quite personal and a bit ironical. I tend to be critical of myself but I do not want to create pity. I like to include humour as well. I am experimenting on different form and genres. The play I have written is a kind of therapy.
My favourites writers are Tennessee Williams and Chinua Achebe. I am also enthusiastic about Dr Faustus by Christopher Marlowe. I am reading 'Tis a Pity She's a Whore by John Ford now - I learn a lot from that play. I look up to Istvan Orkeny, Hungarian writer. I should alo mention John Grisham, Dostoyevsky for his psychological insight. I am very interested in the pyche of a 'bad' person.
As well as writing I am also currently working as an English and Maths private tutor.
A recently written short story A Frosty Tree by the River will be published by Fiction365 soon. The collection of my short stories, The Floral Patterned Blouse and Other Stories is available on Amazon Kindle. I have just finished a play and started writing a novel which involves romance and probably crime. I plan to write a long autobiographical novel about life behind the Iron Curtain.