Hugo has registered
2 copyrights
with Copyright House so far.
Hugo Guerra
Musician, Songwriter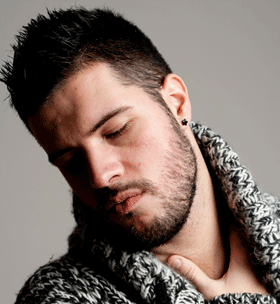 I always liked to sing and tried my luck many times in shows like X Factor and Pop Idol until I auditioned with Downtown Artists in London and got the chance to record with them.
With the help from Downtown Artists and Producer Chris Hall for the past year we recorded the tracks "New Inspiration" and "Brand New".
I write songs in a pop style and have been influenced by bands like Marina and the Diamonds , the XX and The Script and solo artists like Lana de Rey, Robbie Williams, Adele.
I am currently working on promoting my tracks and finding live shows where I can promote it and hopefully get support to develop my work further.
You can contact me at: hguerra dot enf at gmail dot com