David Eley has registered
30 copyrights
with Copyright House so far.
David Eley
Musician, Audio Mastering Engineer

As a teenager, I would use a music sequencer to create my own music productions. My obsession with learning how to make my own creations sound as good as the music I heard on the radio and on CD was what led me to become a Mastering Engineer.
To develop my craft I would read books and online mastering tutorials. With the money I earned from mastering, I would save up and upgrade my audio mastering equipment.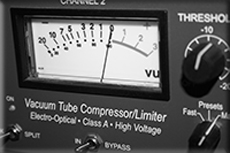 I always try to do a good job, and to help others. This is how my website, www.masteringtuition.com, was created. I love mastering, but I also love helping others learn. I have created a totally dedicated mastering tutorial website full of free audio mastering tutorials.
I am currently working on some brand new 'never seen before' digital products to help others learn how to do their own audio mastering. They will be available through my website... masteringtuition dot com
Plans for the future are to develop a plugin which automatically carries out a secret process I use in audio mastering. This will be available through my website too.
My current publications are: 'The Audio Mastering Blueprint' and 'The Secret Notebook of a Mastering Engineer'.
My biggest influence was Bob Katz. His book 'Mastering Audio: the art and the science' helped me a great deal - I've read it about three times. I love how he's totally devoted to helping others learn this wonderful skill.