David Blake
Writer, musician, poet - to name but a few!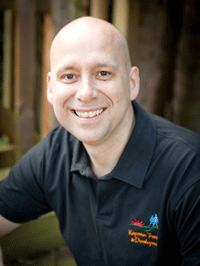 David Blake is a writer, musician, poet, conceptualist, youth worker, trainer, teacher and life coach. He himself admits that he has always been 'too' creative, to the point where his headstone will read, "Here lies Dave Blake, his creativity exceeded his capacity!" He comes up with concepts, write poetry, stories, music and songs and has even collaborated on an original musical, "Bear"; a two hour show featuring 16 songs written by himself and his best buddy, Paul Alexander.
His skills and creativity have developed through using his senses and his experience of life. He is a very intuitive and sensitive person and has mainly used his creativity to chronicle his own autobiography. That said, he has always been sceptical that his work would be accessible to an audience, however, it seems his comments on life - in all it's rawness - is equally felt by others as it is by him. That immediacy and connection to others using his creativeness is what keeps him developing new ideas and hoping they are as well received as those ideas that have come before.
Whatever he does, he does it with a style that is warm, fuzzy, influenced by life, love and loss. Coloured by nature in all it's glory and, whilst not being particularly religious, it possess a spiritual element often missing in today's modern world of flash and bang creativity. In musical terms he tends to crudely define himself as "Suburban R + P"(folksy rock and pop). I think that kind of sums up where he's coming from!
David finds inspiration all around him. When I asked who or what has influenced his creative output he told me it was, "The places I have been, the people I have met, the experiences I have had and the emotions that I have felt have all influenced my creativity. To be honest, there isn't one specific person that has influenced where I am today. In reality, the journey hasn't just been about famous artists but thousands of people, some well known but most not, that have added some colour to my own life's tapestry. These people, places, experiences, thoughts and feelings are the lyrics to the stories I create. They are as just their stories as they are mine."
He is currently working on an exciting and innovative project for young people which, all being well, will be delivered in the summer of 2013 at a secure army facility in Oxfordshire! Additionally, a few TV companies are interested in developing the idea into a kids TV show. He's already written the theme tune!! Musically, he is working with his friends Paul and Fi to write and produce songs for commercial artists, whilst also taking the trio out on the road to, once again, feel the thrill of a grateful audience. On top of that he also has several books in development: a children's series, "Duke Palooka's Hero Zoo", the first story hopefully being released ready for Christmas 2012; "Pockets Full Of Emptiness", an adult drama about losing yourself and trying to put the pieces back together again; a story adaptation of his own musical, "Bear"; and a Twilight-esque series about a wolf, entitled "Animal". What was that he said about creativity exceeding his capacity???!!