Chris Demetri has registered copyright of
19 songs
with Copyright House so far.
Chris Demetri
Singer, Songwriter, Musician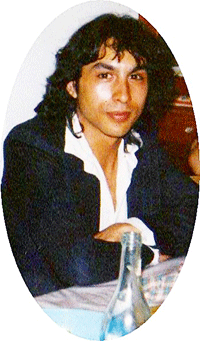 When i was 11 I met Bob Marley & Eddie Grant they both inspired me to pursue music. I took guitar lessons and have continued to learn about the guitar, music and songwriting.
I am a self taught musician who's pop/dance/soul style has been influenced by Motown and all the the 60s and 70s music greats.
I am currently working on my first album of my own songs and hope to one day have a studio where i can produce other singers. Here is a sample of my work which I produced, I am also playing bass guitar on this track.
Luv Hangover Better Bass
Chris Demetri