Andrew has registered
6 copyrights
with Copyright House so far.
Andrew Carson
Film Producer/Director
I was always fascinated with film from the earliest age i can remember. I started writing stories and scripts from a very young age, and had a unique ability to remember everything about everything i watched. I worked in the Video Rental industry for 6 years, which taught me about what the customer really wanted to see, as well as what they didn't. After a further 5 years in the sales and marketing profession, i decided to take my passion for storytelling and filmmaking to the next level.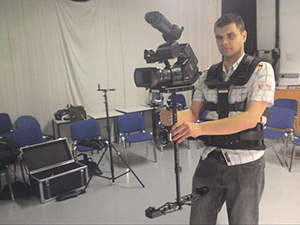 I accepted a placement at Staffordshire University on a Film Studies BA degree, followed by an MA in Film Production, Practice & Theory. In the 2 years of my MA course i wrote, produced and directed 10 unique films which met with independent acclaim. After clashes with the faculty on various areas, i developed my first feature film which got me a deal meeting at Pinewood Studios followed by interest in Los Angeles, for which i took my first ever flight to meet with many Hollywood producers and Directors to make my first feature.
My style, if i have one, is split into differing areas. For my writing, i look back on all possible comparisons my films/scripts could be compared to, and go against what has already been done. Creating a footprint instead of treading into one already there, if it has been done, then its not a challenge. For my producing, i am constantly developing new ways and avenues to create business, recently utilising Facebook and LinkedIn to create an audience and a buzz before the film is even in production. In Directing, I use different styles which i can claim to be my own. For each film i will create a different look. My job is to create works that will have people comment on after walking out of the screening.
My earliest influences through film have been Michael Mann, Abel Ferrera and Jim Jaramusch. Three directors who developed their own style and techniques, against the advice of their peers.
I am currently developing the feature film RhumbleRama, which i have written and am directing, as well as co-producing with Robert Latham Brown (Babylon 5/Child's Play) and Rainer Soehnlein (Spaceballs: The Animated Series). A deal is currently being developed to turn it into a franchise of 3 movies.
I am looking to continue the success with RhumbleRama over three feature films, and have other projects in various stages of development.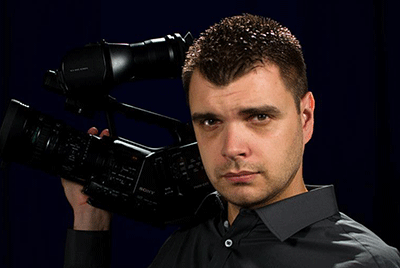 Filmography
Cleansing


A 1hr film shot in 6 hrs that deals with the effects of domestic abuse in relationships as well as same sex relationships

Dance with The Devil


A 30 minute film

The Layover


An 8 minute experimental film

Square Peg Round Hole


A 10 minute experimental film

Reel Banter


A movie themed panel series for the internet

The Wire


3 Min experimental film

Fabled


Feature film currently in production hiatus

RhumbleRama


In development
To find out more about Andrew and his work visit:
www dot 9010productions dot co dot uk